The Cyclops takes the guesswork out of removing the cable jackets from many types of twisted pair (UTP & STP), multicore (shielded and unshielded) and fibre optic cables.
This multipurpose tool automatically adapts itself to accept cable diameters of up to 11mm (0.43").
It is designed for long blade life and to cut into the insulation while leaving the conductors undamaged. It can be used for voice, video, audio, security and many other applications.
This tool is ready to use straight from the box with no adjustments ever being needed, this ensures a reliable consistent cut.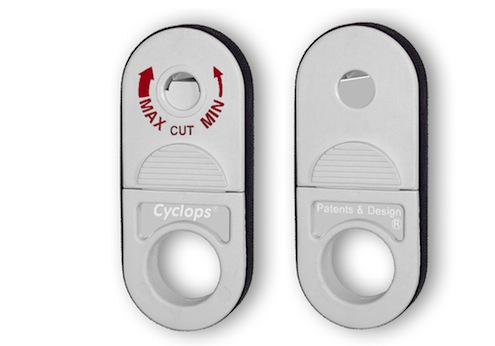 Typical Applicaiton
Data: Ethernet 10Base T, Token Ring, (IBM Cabling Types 1&6), Appletalk and ISDN. Voice: Premise Distribution
Dimensions and Widths
90mm x 38mm x 18mm
35g
Stripping Capacity
Round/Oval cables, Up to 11mm (0.43") Diameter