Reduce cable stripping to its bare essentials with the Toggle coaxial cable stripper. These elegant and simple to use tools are specified by many major end users worldwide.
They come ready to use straight out of the packaging and require no set up or adjustments. Each tool is dedicated to a particular cable type and factory set to provide for an optimal cable strip.
The Toggle has a built-in length guide to provide you with accurate 2 or 3 level strip dimensions to suit your individual connector requirements.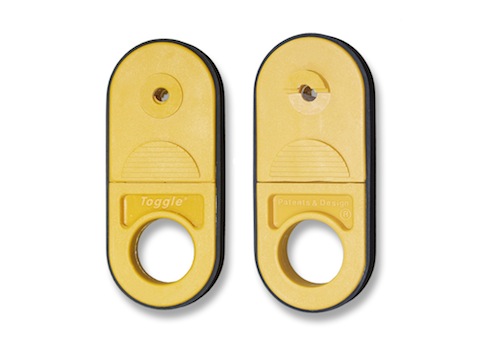 Typical Application
Toggle tools are available in sizes ranging from RG 1 79 (0.09 8 " (2.5 mm)) to Thick Ethernet (0.41 " (1 0. 3 mm))
Dimensions and Weights
90mm x 38mm x 18mm 35g
Stripping Capacity
A range of factory set ready to use coaxial cable stripping tools.
RG6, RG8/11, RG213, RG58, RG59, RG62, RG174, RG179, URM43/76, URM67, URM70, BT2002, BT2003, BT3002, Thinnet, Ethernet