The Strip & Fit is a self-adjusting wire stripping/cutting tool for flexible power supply cables up to 9mm (0.35") in diameter.
This unique tool is the safe alternative to the knife in preparing cables in industrial, electronic and electrical applications.
The enclosed blade and rounded tool body ensures completely safe operation. The patented stripping design ensures that the conductor will not be damaged.
The compact design makes it ideal for every tool kit.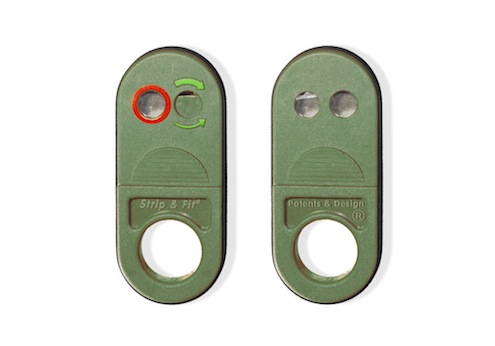 Typical Application
2 core and 3 core mains cables and leads. Range of round PVC wires up to 9mm
Dimensions and Weights
90mm x 38mm x 18mm
35g
Stripping Capacity
Round/ Oval cables
Up to 9mm diameter